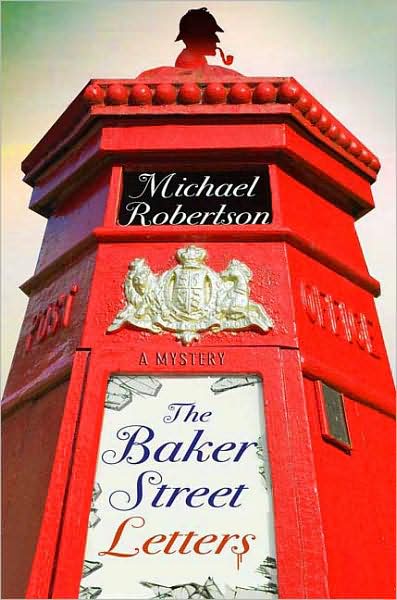 Two new mysteries in the offing for me this week. One I picked up at the library on a snowy Saturday. The second one was the Kindle Deal of the Day ($1.99) and though I don't often purchase mystery books, this one intrigued me.
The Baker Street Letters (2009) by Michael Robertson concerns Nigel and Reggie, two London lawyers who have offices on Baker Street. Part of the lease agreement requires that letters addressed to Mr. Sherlock Holmes be responded to. Most of the responses are quickly dispatched with a simple form letter, but one plea for help received from California intrigues Nigel and off he flies to the United States. Ah, yes. Trouble is afoot.
This is the first in a series starring the squabbling siblings and it looks to be quite entertaining.
Today's Kindle Deal is House of Evidence (1998) by Viktor Arnar Ingolfsson. The action takes place in 1973 in Iceland with the shooting death of Jacob Kieler. There is also the unsolved murder of Kieler's father thirty years before, a stately home in Reykjavik, a police detective who is an expert in forensics, and diaries kept by the father, who brought the first railroad to Iceland, that will perhaps help solve the mystery.
I can only hope it is not too grisly. I read the first page or two and it looks to be pretty straightforward and
well-written.